Crushed 6F2
Crushed 6F2
Other Names: crush, 3" down, capping material, crushed hardcore, recycled hardcore, recycled 6F2
Consists of:  Materials normally come from recycling yards and demolition projects.  As a result bricks, concrete, and mortar are crushed to a size of 75mm down to dust,  this is a general purpose aggregate which makes a good layer of hardcore to be finished off with MOT Type 1.
Crushed 6F2, offers versatile applications as shown below:
Primary use: Sub-base material for roads, driveways, and foundations, ensuring stability and durability.
Construction benefits: Creates robust foundations, reduces settling, and maintains structural integrity.
Landscaping advantage: Provides a solid base for patios, pathways, preventing uneven sinking.
Angular composition: Offers interlocking properties, enhancing load-bearing capacity for diverse applications.
Eco-friendly choice: Often contains recycled aggregates, promoting sustainability in construction projects.
Versatility in backfilling: Saves time and materials during utility installations, trenching, and excavations.
Supports local economy: Contributes to the regional economy and encourages local suppliers and contractors.
Cost-effectiveness: Durable material translates to fewer repairs and long-lasting results.
Effective drainage: Suitable for water-prone areas, prevents flooding and water accumulation.
Timely delivery in Cheshire: Ensures accessibility for construction and landscaping projects.
In summary, Crushed 6F2, delivered throughout Cheshire, proves indispensable for various construction and landscaping projects. Its stability, load-bearing capacity, and eco-friendly composition contribute to its versatility and practicality. By choosing Crushed 6F2, you ensure reliable foundations, support local businesses, and promote sustainable development in the region.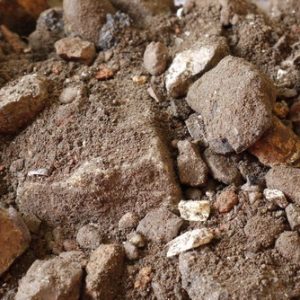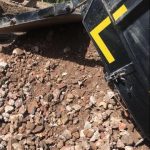 Delivered in 8-wheel tippers, generally in 20 tonne loads (mininum order 10 tonnes).
We cover all of Cheshire, Staffordshire, Shropshire and Chester and the surrounding areas.
We also supply Quarried 6F5.