Moist Equine Sand
Moist Equine Sand
Other names for Moist Equine Sand are: Ménage sand, arena sand, MES sand.
Consists of: A very highly graded silica sand. This sand does not tend to dry out
It serves as a crucial and versatile material for equestrian facilities, offering numerous benefits that make it a wise investment for horse owners and trainers.
Uses of Moist Equine Sand:
Arena Surfacing: Provides a safe and consistent surface for horse arenas and riding tracks.
Exercise Tracks: Used to create smooth and resilient tracks for horse exercising.
Gallop Areas: Ideal for constructing gallop areas, promoting horse fitness and training.
Round Pens: Used to build enclosed round pens for horse training and groundwork.
Stable Flooring: Offers a comfortable and moisture-absorbent flooring option for horse stalls.
Paddock Base: Creates a stable and mud-free base for horse paddocks and turnout areas.
Horse Rehabilitation: Used in horse rehabilitation centers for safe and supportive surfaces.
Reasons to Buy Moist Equine Sand:
Enhanced Horse Safety: Provides a safe and cushioned surface, reducing the risk of injuries.
Dust Control: Minimizes dust, creating a healthier and more comfortable arena environment.
Improved Horse Performance: Soft footing supports horse joints and overall well-being.
Versatile Applications: Suitable for various equestrian surfaces, catering to different needs.
Long-Lasting Performance: Durable and resilient, withstands heavy horse traffic for extended use.
Better Arena Drainage: Promotes effective water drainage, maintaining ideal arena conditions.
Quality Assurance: Delivered Moist Equine Sand is of reliable and consistent quality.
In conclusion, Moist Equine Sand delivered throughout Cheshire is a valuable and adaptable material for equestrian facilities. With uses ranging from arena surfacing to stable flooring and paddock bases, it ensures horse safety, comfort, and well-being. By reducing dust, supporting joint health, and providing optimal drainage, this sand contributes to improved horse performance and overall equestrian experiences. Its versatility, durability, and moisture-absorbing properties make it an excellent investment for horse owners, trainers, and rehabilitation centers. For those seeking safer and more comfortable equestrian surfaces, reduced dust, and enhanced horse performance, purchasing the Sand is a wise decision that ensures a positive and enjoyable equestrian experience in Cheshire.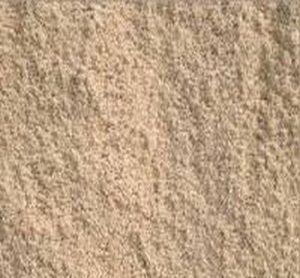 Delivered in 8-wheel tippers, generally in 20 tonne loads (mininum order 10 tonnes).
We cover all of Cheshire, Staffordshire, Shropshire and Chester and the surrounding areas.
Looking for other products or sands??  Click Here