Secondary Granite MOT Type 1
Secondary Granite MOT Type 1
Other Names: 40mm down, sub-base, MOT, DOT Type 1, Type 1, Crusher Run.
Consists of : Crushed granite to a finer grade of 40mm down. This is made to a specific standard set out by the Highways Department. A cheaper option to its quarried counterpart, and can be easily compacted to create a finished surface.
We also supply Quarried MOT Type 1
Secondary Granite MOT Type 1 offers versatile applications and strong reasons for purchase. This durable material, derived from recycled sources, serves as a dependable foundation for various construction projects.
Primary Uses:
Sub-base Material: It functions as a reliable sub-base material for roads, driveways, and pathways, providing stability and strength.
Foundation Support: Secondary Granite ensures solid foundations, preventing settling and maintaining structural integrity.
Construction Projects: It's ideal for construction sites, creating a solid base for structures and surfaces.
Landscaping: Suitable for landscaping projects, serving as a stable foundation for patios, garden features, and more.
Benefits:
Sustainable Choice: Derived from recycled sources, it promotes environmental sustainability and reduces landfill waste.
Local Contribution: Purchasing supports local suppliers and encourages regional economic growth.
Consistent Quality: It conforms to stringent standards, ensuring uniform composition and reliable performance.
Easy Compaction: Its well-graded composition facilitates efficient compaction, minimizing voids and ensuring stability.
Drainage Enhancement: Provides effective drainage, preventing water accumulation and potential water-related damage.
Timely Delivery: Delivered in Cheshire, it ensures convenient and timely access for construction projects.
Why Buy Secondary Granite MOT Type 1:
Stable Foundations: Ensures stable and solid foundations, essential for construction and landscaping longevity.
Sustainability: Supports recycling initiatives and reduces the environmental impact of construction projects.
Cost-Effectiveness: Its durability translates to fewer repairs and replacements, saving both time and money.
In conclusion, Secondary Granite MOT Type 1, delivered throughout Cheshire, proves to be an essential material with a wide range of applications and benefits. Whether for construction or landscaping projects, its stability, sustainability, and cost-effectiveness make it a valuable choice. By opting for this recycled material, you ensure reliable foundations, contribute to a greener environment, and support local businesses, making it a smart investment for various construction endeavors in Cheshire.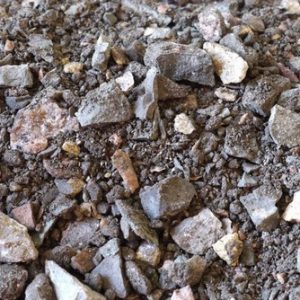 Delivered in 8-wheel tippers, generally in 20 tonne loads (mininum order 10 tonnes).
We cover all of Cheshire, Staffordshire, Shropshire and Chester and the surrounding areas.
We also supply Quarried MOT Type 1.