Track / Railway Ballast
Track / Railway Ballast
Other Names: Track Ballast, Rail Ballast, Crushed Rock, 6F5
Consists of: Crushed granite approx 63mm down. Track ballast has been removed from the railway as part of the ongoing renewal work. This is an extremely hard wearing and versatile aggregate for this reason it has become one of our most popular products.
Track or railway ballast holds crucial uses and compelling reasons for purchase:
The primary use of track ballast is to provide stability and support for railway tracks. It distributes the load of trains evenly, preventing track deformation and enhancing safety.
Track ballast also aids in water drainage, preventing water accumulation on the tracks and reducing the risk of erosion and damage.
In addition to its role in railway infrastructure, track ballast can serve as a base material for construction projects, such as roads and walkways.
Using track ballast minimizes maintenance needs, as it helps maintain track alignment and prevents uneven settling over time.
The material's durability and resistance to wear and tear contribute to its long lifespan, reducing replacement costs.
Purchasing track ballast in Cheshire supports local infrastructure development and ensures a steady supply for regional projects.
Choosing track ballast means opting for a sustainable solution that promotes the efficient functioning of railways, reducing energy consumption.
By maintaining track stability, track ballast plays a crucial role in preventing derailments and ensuring passenger and cargo safety.
The versatility of track ballast extends to various construction applications, offering a cost-effective and reliable foundation option.
Its coarse nature facilitates proper drainage, minimizing the risk of water-related damage to tracks and surrounding areas.
Track ballast delivery in Cheshire guarantees timely availability and easy accessibility for construction and maintenance projects.
In summary, track or railway ballast is a vital component of rail infrastructure with multifaceted uses and advantages. Whether for rail stability, drainage, or as a base material, track ballast delivers reliable support. By ensuring safe train operations, reducing maintenance needs, and promoting sustainability, purchasing track ballast in Cheshire is a practical and strategic choice. It contributes to regional development, supports efficient transportation, and safeguards passenger and cargo movement, making it a worthwhile investment for infrastructure projects in the area.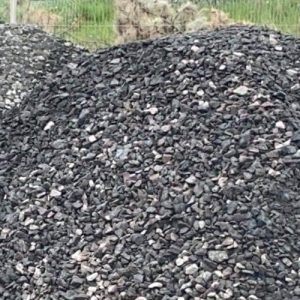 Delivered in 8-wheel tippers, generally in 20 tonne loads (mininum order 10 tonnes).
We cover all of Cheshire, Staffordshire, Shropshire and Chester and the surrounding areas.
Other recycled aggregates?  Click Here