Cow Sand / Bedding Sand
Cow sand / bedding sand
Other names: Cattle sand, cow sand, bedding sand, cow bedding sand.
Consists of: A fine sand that has been graded to have any stones removed, therefore used for cattle bedding.  Sometimes it may be washed, and is up to 2mm in size. This is available at a reduced rate if used for bedding, as long as an aggregate levy form is completed.  
Delivered in 8-wheel tippers, generally 20 tonne loads (minimum order 10 tonnes).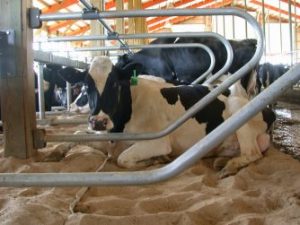 Needing other products?? Click Here