Grade 1 Topsoil BS:3882
Grade 1 Topsoil BS3882
Other Names:Grade 1, British standard, screened topsoil, bedding soil.
Consists of:  A soil which has been blended, screened and tested to ensure it conforms to a specific British standard.  This is a standardised procedure with strict analytic reports. Therefore making it very uniform in structure as it has passed through a 10mm x 10mm mesh, so no larger stones are within it.  It is very easy to rake out for lawns or borders, although as it is so fine, it may be difficult to build up a landscape.
Grade 1 Topsoil BS3882, delivered throughout Cheshire, is a premium soil with various uses and compelling reasons why you should consider buying it. This top-quality soil adheres to BS3882 standards, ensuring excellent performance for a wide range of applications.
The primary use of it is in landscaping and gardening projects. Its consistent texture and balanced composition make it perfect for creating well-nourished beds for plants, shrubs, and trees. The active nutrients support robust growth and healthy vegetation.
For construction purposes, Grade 1 Topsoil BS3882 serves as a reliable foundation. Its firm structure and low stone content provide stability for building projects such as turfing, seeding, and planting. The soil's consistency ensures a level surface for further construction work.
Agricultural activities benefit significantly from Grade 1 Topsoil BS3882. Farmers in Cheshire rely on this soil to improve soil quality, ensuring optimal conditions for crop cultivation. The high organic matter content enhances water retention and promotes nutrient absorption, resulting in increased yields and sustainable farming practices.
In erosion control, Grade 1 Topsoil BS3882 plays a vital role. Its cohesive nature helps prevent soil erosion on sloped surfaces, reducing the risk of sediment runoff and protecting nearby water bodies from pollution. This safeguards the environment and supports ecological balance.
Another positive aspect of buying Grade 1 Topsoil BS3882 is the assurance of top-notch quality. Meeting the BS3882 standards ensures that you are acquiring a certified product with consistent composition and performance. This guarantee of quality reflects in the successful outcomes of your gardening, landscaping, or construction projects.
Additionally, using the topsoil reduces the need for chemical fertilizers. The soil's natural fertility minimizes reliance on artificial additives, promoting environmentally friendly practices and reducing the risk of water contamination from harmful chemicals.
Furthermore, this premium topsoil is easy to work with, saving you time and effort in your projects. Its consistency allows for smooth application and distribution, enabling efficient landscaping or gardening tasks.
In summary, Grade 1 Topsoil BS3882 serves as an exceptional soil option with numerous applications and benefits. Whether you are a gardener, farmer, or constructor, this top-quality soil can cater to your specific needs. Its versatility in supporting plant growth, preventing erosion, and fostering eco-conscious practices makes it a worthwhile investment. So, if you seek reliable performance and environmentally responsible choices, Grade 1 Topsoil BS3882 delivery from VWJ Earthmoving is a decision you won't regret.
By purchasing this product you support local businesses and contribute to the regional economy. Local sourcing reduces transportation emissions and fosters a sustainable approach to procurement.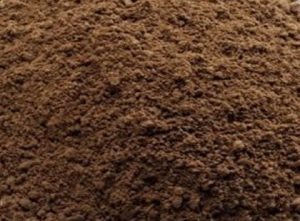 Delivered in 8-wheel tippers, generally in 20 tonne loads (mininum order 10 tonnes).
We cover all of Cheshire, Staffordshire, Shropshire and Chester and the surrounding areas.
Looking for other products or sands??  Click Here