Quarried Concrete/ Sharp Sand
Quarried Sharp sand
Other Names: M grade sand, concrete sand, Sharp sand
Consists of: A course graded sand up to 4mm in size, normally red in colour.
Quarried Sharp sand is a versatile and indispensable material with various practical applications, making it a smart investment for construction and landscaping projects.
Uses of Quarried Sharp Sand:
Mortar Mixing: Used in construction for creating strong and durable mortar for bricklaying and masonry work.
Concrete Production: Essential for producing high-quality concrete, offering stability and structural integrity.
Patio and Paving: Provides a stable and level base for patio and paving installations.
Block Paving: Used to fill the gaps between blocks, ensuring a secure and cohesive surface.
Garden Beds: Improves soil drainage and aeration when added to garden beds.
Landscaping: Ideal for levelling and backfilling landscape areas.
Under Paving Slabs: Used as a bedding layer for paving slabs, ensuring stability and longevity.
Reasons to Buy Quarried Sharp Sand:
Strong and Durable: Creates reliable mortar and concrete for robust structures.
Stable Surfaces: Provides a solid and level base for paving and block installations.
Improved Garden Beds: Enhances soil drainage and aeration for healthier plant growth.
Versatility in Use: Suitable for various construction and landscaping projects.
Cost-Effective Solution: Reduces the need for multiple materials, saving time and expenses.
Long-Lasting Surfaces: Ensures durability and longevity of constructed areas.
Quality Assurance: Sourced from quarries, guaranteeing consistent and reliable material.
In conclusion, Quarried Sharp sand offers numerous practical uses and benefits for construction and landscaping endeavors. Whether for creating durable mortar, strong concrete, or providing stable bases for paving and block installations, this versatile material is essential. With improved garden bed conditions and cost-effective solutions, investing in it contributes to successful and long-lasting projects. Its reliability, structural integrity, and adaptability make it a valuable resource for any construction or landscaping task. For those seeking to create robust and stable surfaces, improve soil quality, and reduce construction costs, buying Quarried Sharp sand is a smart choice for construction and landscaping projects in Cheshire.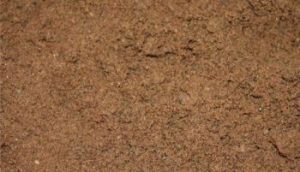 Delivered in 8-wheel tippers, generally in 20 tonne loads (mininum order 10 tonnes).
We cover all of Cheshire, Staffordshire, Shropshire and Chester and the surrounding areas.
Looking for other products or sands??  Click Here